Tom Venuto Interview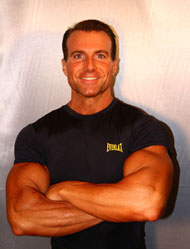 Tom Venuto author of
Burn the Fat, Feed the Muscle
has turned 40, and
was recently interviewed
about the success of his book (being readied for a version 2.0 to be released later this year). I reviewed Burn the Fat a few years ago and got great results with it myself.
If getting into single digit body fat is your goal, and you're serious about your training and nutrition lifestyle, then Tom's book may very well give you the guidance you need to fulfill your dream.
Find out what's new with Tom Venuto and
read what he has to say
about the Internets most famous and effective weight loss system.
Labels: burn fat, Burn The Fat, fat loss, interviews, Tom Venuto, weight loss