Weight Loss Roundup
A year ago on this blog, I was talking about vegan protein sources, vegetarian fitness, night time eating and how it applies to weight loss goals and changes in your diet to make it better.
Here are the posts from last year at this time: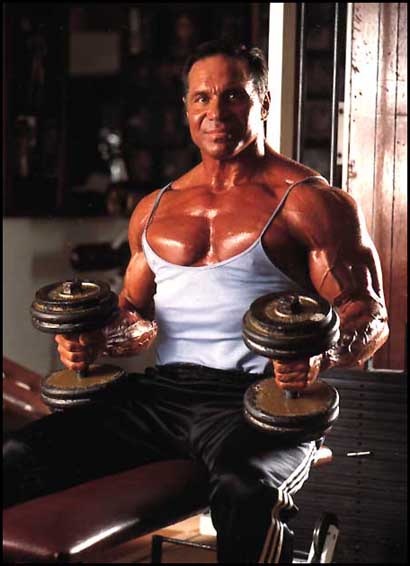 Vegetarian Fitness
Being a vegetarian requires a full understanding of the role nutrition plays in achieving your fitness goals.
There is a direct relationship between nutrition and physical performance in workouts or sports. Hard physical activity requires an increase in nutritionally dense calories and also due to sweating a higher fluid intake. Therefore you need to carefully plan what you eat and drink.
Vegan nutrition
including
vegan protein sources
Night time eating and weight loss
- guest post by Tom Venuto
Eat breakfast like a king, eat lunch like a prince and eat dinner like a pauper.
This maxim can be attributed to nutrition writer Adelle Davis, and since her passing in 1974, the advice to eat less at night to help with fat loss has lived on and continued to circulate in many different incarnations. This includes suggestions such as:
"Dont eat a lot before bedtime"
"Don't eat midnight snacks"
"Don't eat anything after 7pm"
"Don't eat any carbs at night"
"Don't eat any carbs after 3 pm"
and so on.
... read more about
night time eating

10 changes to your diet that will make it 90% better
Most individuals do not eat like they are supposed to. Out of those individuals 95% of them don't realize that by making 10 simple changes to their eating lifestyle they can improve their diet by 90% along with improving their health and overall well-being.
Apply these changes to your diet today and you too will be experiencing an increased benefit to your health, probable weight loss, a leaner body, and likely improvements to your blood profile. This all equals a longer healthier life.
... read more about
improving your diet
Hoodia and a good diet
Hoodia, the appetite and thirst suppressant of the South African aborigines has been tested as a dietary aid for persons wanting to stay on a weight loss diet plan. The natural supplement has been proven to help individuals eat less in a natural and safe manner. However, like any diet aid, Hoodia suppressive qualities will only be truly beneficial if a healthy diet is also implemented.
While I don't outright suggest that Hoodia is required for weight loss, I get a lot of questions about appetite suppressants and if hoodia is safe or not. I did some digging (a lot of digging) and wrote
my thoughts on hoodia
About the photo:
I interviewed Bill Pearl on the premier edition of my internet radio show back in 2003. Bill is a 5 time Mr Universe and trains every day at 4:00 am even into his seventies. Bill has been vegetarian for over 35 years and looks just fine if you ask me. The top 5 interviews from my radio show are available at
Fat Loss Insider Secrets
, including the interview with Bill.
Labels: Hoodia, Natural Weight Loss, vegan, vegetarian