Ultimate Super Fantastic Top Secret Fat Loss Secret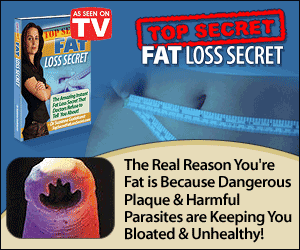 "The reason your fat has nothing to do with overeating, lack of exercise or lack of will power on your part!
it has to do with plaque and parasites in your bowels
doctors are keeping this truth from you."
... the good Dr says
Hmmmmm
the
Top Secret Fat Loss Secret
Interesting video from inside the colon though showing a parasitic worm holding on for dear life as it was being blasted out by a doctor.
Gross though.
I just don't know about this. Comments?
Labels: Diet, Dieting, fat loss, Natural Weight Loss, Parasites, Quick Weight Loss