Do You Do Pushups?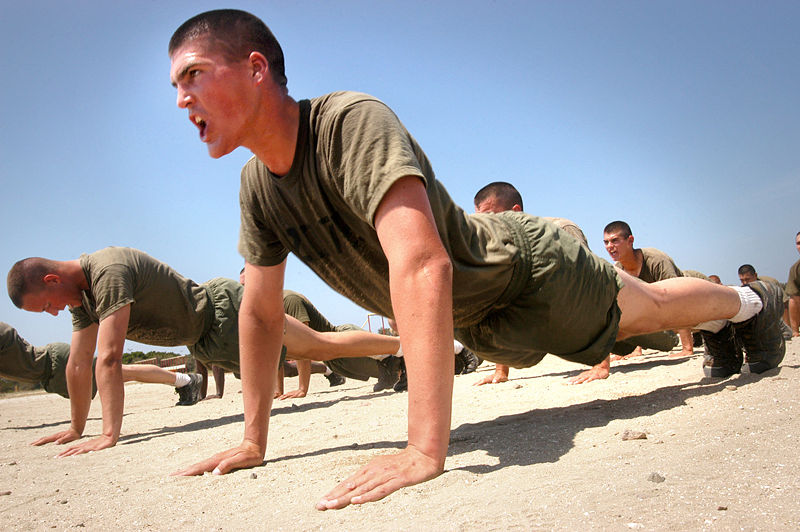 Do You Do Pushups Or What?
So I'm just wondering if you do pushups. Simple question really, and I'm looking for a straight forward answer. Pushups are the benchmark of fitness - and the exercise most newbies are afraid of doing.
Do you do them at all? Do you have a plan in place for becoming better at them? Do you do pushups every day? do you use any of the devices, such as the
perfect pushup
or other such devices?
What do you think is the ultimate target goal for pushups anyway?
100 pushups a day?
100 pushups in a single session, without stopping?
I'm curious.
What sort of pushup experience do you have, what's your goal and what program do you have in place to reach it?