McDonalds Reverses Report Card Sponsorship Decision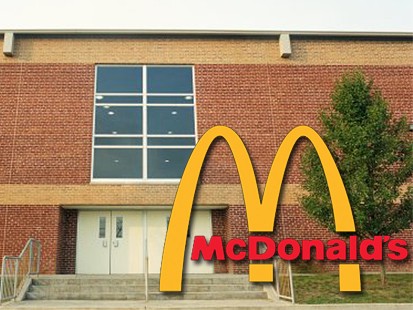 Good news about
McDonalds sponsoring report cards in Florida
, they've voluntarily pulled their sponsorship of report card covers in Seminole County public schools.
It was parent getting involved that seemed to do the trick.
"In the absence of needed government regulation to protect schoolchildren from predatory companies like McDonald's, the burden is on parents to be vigilant about exploitative marketing aimed at children," Ms. Linn said. "One parent can make a difference. There is no doubt that the Seminole County ads would have continued -- and violated McDonald's pledge to stop advertising in elementary schools -- had one parent not called attention to the problem." (
source
)
Goes to show you how important a single voice can be.
This is a good day for parents and children in Seminole County and anyone who believes that corporations should not prey on children in schools," said Dr. Susan Linn, director of the Campaign for a Commercial-Free Childhood. "We are pleased that McDonald's is listening to parents all over the country who believe that report cards should not be commercialized.
I wrote about this in December on my post
Get Good Grades - Get A Happy Meal
, when it first came to my attention.
Labels: mcdonalds