What To Do With Leftover Halloween Candy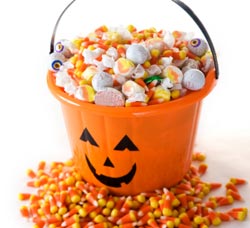 Halloween is over and you might have some leftover candy lying around. Most other diet, nutrition or weight loss blogs would discuss throwing the candy out or some other method of teaching you to be careful about not going off the deep end and eating it all.
I found another solution that gets rid of your candy without actually throwing it out.
Consider it the Eco-Friendly option of Halloween Candy Giveaway.
Most cities have programs for inner city people helping them protect them against the transmission of HIV or other shared needle related disease. As it turns out, during withdrawal, candy is used to help. Donated treats will be provided to individuals dealing with withdrawal symptoms
Donating your candy to one such outreach program in your city is a great way to get the candy out of your house and give back to your inner city.
In Edmonton, one such program is offered by Street Works
Make a difference by donating your leftover Halloween treats to Streetworks. All variety of treats will be accepted. Streetworks offers outreach and nursing services to individuals living in the inner city.
For more information visit
Streetworks
In your city, find an outreach program that helps addicts with withdrawal or does needle exchanges. Contacting your local pharmacy is a good place to start, they should be able to point you in the right direction.