Why Have I Not Written A Book?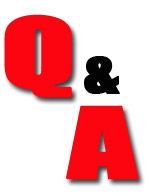 I got this question today from a subscriber to my weight loss and natural health newsletter
Q:
Hi Rob,
a question has been bothering me about your site and newsletters, and i thought it best to go straight to the source.
Why have you not written a book, rather than give away this information for free?
Please don't take this the wrong way, Its just I'm hyper-sensitive to possible Snake Oil peddlers, and trust is a difficult issue for me.
Best wishes
Jim
A:
Simple answer Jim. Fear.
It's a tiny bit of fear and a big part of "who the hell would want to listen to me anyway" issue.
Just recently, and I mean just in the past week, have decided to do just that. Write my book. I've been talking about it for years and have never come through with the finished product. I've started it a few times and then just left it.
I've spent the better part of the past two years thinking each and every day about what I'd say, what's important to know about and in what sort of format I'd present the material.
Partly I'm a bit of a perfectionist, that the book has to be just right, in a format that I'd be happy to put my name behind, so that's been part of the delay.
Partly it's a bit of struggle about "the truth" of food, how the body works and busting through beliefs. There are a lot of big truths about food that people just don't want to hear.
Jim, I'm all about health as the primary focus to gaining your ultimate physique, not weight loss for the sake of weight loss.
Health is way more important.
By striving for health, constantly learning and applying the principles, we will gain our best looking body, along with some very positive side effects.
You see, I've been a student of health for many years. I'm a guy's guy so don't get me wrong, but some of the principles that I will suggest and promote aren't in a typical "guy's" book.
However, I can't argue with results. What I'm about to describe in the book works.
I always seem to see new things, new principles that take me to the next level and then I delay the book some more while I experiment with the new thing. It's like the pieces have been coming to me year in, year out and I hadn't gotten a complete picture yet.
Am I using that as an excuse? Maybe.
The truth is though, that the book has to be written.
I know it's time and I believe that I'm finally ready
I have enough pieces to finally put it into words, which is exactly the next step.
Now comes the commitment part.
Can I commit to a date? That's a tough one.
I don't think I can. I don't know how long it will take to put into words that which I want to say. I mean, "how long does it take to write a book?". I don't know. Depends on the book, the content and what flows out. When I'm flowing, other things may come up, extending it. I'm not sure I can commit to a date.
I will say this.
I have committed to writing the book, so it is coming out.
The book name is "Fat Loss Fundamentals"
The website will be www.fatlossfundamentals.com
I can give an approximate target date of June 1st 2008 for sure, but know that it will be out much earlier. How's that sound?
In the mean time Jim, I'd like to thank you for being a subscriber and trusting ME enough to ask the question. It makes me proud to know that you trust me enough over the people that I recommend. I thank you for that.
It's readers like you that ask me for my opinion, my help and tell me that you trust me that allow me to take the steps I need to take to write the book.
The people that I recommend on my website are the people that I know and that I trust. They're either friends, people I know or products that I use myself.
I've been eating Sunrider foods for going on 17 years now and it will always be my primary source of nutrition.
Because of the ranking and traffic that my website gets, I am approached almost daily to promote the newest drug or the latest diet. When I turn them down, their immediate come back is "think about all the money though" to which I respond "it's not about the money, it's about trust".
I don't recommend things that I have not personally tried. I say this to the best of my knowledge and I can't speak for the Google ads on my site.
Health and fitness are my passion Jim
I will make it my personal commitment to you to get this book out of my head, off the drawing board and into the hands of the many people who need it, now more than ever.
Thank you again for taking the time to write and thank you for being a subscriber.
Labels: Reader Questions, weight loss