Biggest Loser Not Realistic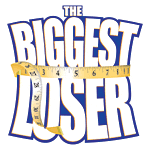 I received an email from an editor of the
New York Times
(NY Times) regarding an article they were doing about the television show "
The Biggest Loser
".
They wanted my opinion about the show and it's impact on the general viewing public.
Do I have an opinion about "the Biggest Loser" ?
Yep
First and foremost, I want to say congratulations to all those who have been on the show and have dropped the weight they have. Well done. I would love to hear from them and find out how they're continuing in their lives after the show.
My biggest issues with the concept of this show is that it isn't realistic.
The healthy way to lose weight is through a combination of


Change in eating habits to whole foods


Increase in movement, both cardio and weight training


A change in belief systems
It's an entire lifestyle change. In my opinion, doing this for the sake of losing weight is not the correct approach. I believe that we have to make changes in our thinking and being a program of health.
A goal of becoming healthy includes a change in eating habits, television viewing habits, eliminating smoking, drinking responsibly, improvements in water consumption, food supplements like the
Sunrider line of foods
(the cornerstone of my health program), movement like walking and beginning a weight training program. The goal of becoming health has the same effect but lasts a lifetime, not just until you're 50 or 100 pounds lighter.
The
NY Times quoted me
in their article about the biggest loser where I suggested that someone with a healthy continued weight loss of 2 to 3 pounds a week may become disillusioned about their success after seeing the contestants dropping 10 or more pounds a week.
A weight loss of 2 to 3 pounds a week is fantastic
. It's healthy and it proves that you're making gains on your goal weight. It's important to know what kind of weight you're losing though as you want to keep your muscle.
If there's one thing I could impress upon you it would be to keep track of your body composition, not your weight.
I think you'd agree that 180 pounds at 12% body fat is healthier than 180 pounds at 25% ore more body fat.
Muscle helps you burn fat even during sleep, increases your energy levels and makes you feel better about yourself.
2 to 3 pounds of
fat loss
is fantastic, realistic and doable for someone who's committed to their new lifestyle.
Here's a quick little list of what I'd recommend


Turn off the TV.

Get out of that chair, get active

Do something physical every day even if it's just a 20 minute walk. Do this every day regardless of rain, shine, sleet or snow.

Read a book on natural health or fat burning, learn what others who are successful with their fat loss program have done and duplicate it. I recommend Burn the Fat, Feed the Muscle as a great resource.

Read another book and work the teachings into your new lifestyle, don't take one book as gospel. Atkins may work for some body types, but throw others out of balance.

Learn about Food Combining

Consider a short stint of vegetarianism to reset your digestion and give your digestive system a break

Learn and create some Whole Food Recipes

Learn about detoxification which includes Probiotics and pure water such as Distilled
This is just a few suggestions of where to start. I will go into more detail about each of them over time.
The New York Times article on the Biggest Loser got picked up by another writer and appeared in the
entertainment section of MSN
as well and then a fellow blogger went on a rant over at
Elastic Waist
. We both agree, even thought the contestants get results, they're not necessarily sustainable, nor healthy and show the viewers unrealistic results.
Focus on your health, you'll be a great role model for your family and kids and get the results you want 2 to 3 pounds at a time.
Be Well
Labels: biggest-loser, weight loss