Alcohol and Weight Loss - Your Choice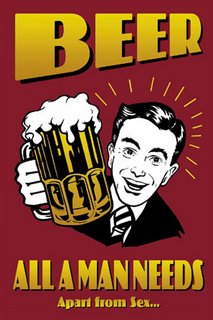 Can you drink alcohol on your weight loss program? I have to admit that I love a good red wine and an imported beer, so I'm no different than anyone else, however, when I'm fully committed to getting results, quick results, I have to cut alcohol from my diet.
We know that a glass of Red wine is good for us with all the antioxidants they contain, but what place does it have in your diet when you have other goals?
If you're happy burning 1 pound of fat per week while drinking a glass of Red wine every other day, then fantastic. If you're not though, and 1 pound a week isn't cutting it for you, then you have to make a choice.
It's all about choices. Life is about choices. Getting
quick weight loss
results is a choice as well.
Before even getting into alcohol, lets discuss whole foods briefly.
I heavily promote the importance of eating a diet rich in whole foods vs processed foods. Processed foods are cheap and lacking in nutrition. They are easy to prepare though, but what's the trade off.
The choice is Time and Money over Quality
Eating processed foods are cheap and easy to prepare but lack nutrition
Eating whole foods cost slightly more so may increase your monthly budget for foods and take longer to prepare, but they are plentiful in nutrition, nourish the body, eliminate cravings, provide dietary fiber, facilitate weight loss and improve the ability to gain important fat burning muscle.
The choice is again Time and Money FOR Quality
In choosing to make the majority if not all of your meals from whole foods, if you don't have the room in your budget, you have to make a choice of cutting something else, or increasing your income.
What would you choose to eliminate from your budget so that you may eat a diet primarily of whole foods?


Eliminate Movies?


Cut off the TV?


Cut out Smoking ($150 a month or more, and that's being reasonable)


Eliminate drinking?


Eliminate shopping?


Eliminate eating out?


Quit drinking your daily Starbucks or Second Cup Coffee ($150 a month)


See it's a choice. If you want something, you have to decide what you really want and what you're willing to do about it. I wrote about sacrifices in this article
What Are You Willing To Do To Burn Fat
and it applies here.
So now about alcohol. That's a choice as well
I introduced this post saying that I love Red wine and import beer. I too have to make a choice when it comes to my health and my weight loss results.
The first question is about how much of a role alcohol plays in weight loss. Tom Venuto recently wrote about
alcohol and weight loss
and came to the conclusion that the
beer belly
is not related to alcohol, but rather to the lifestyle of the drinker. We might be able to drink a moderate amount of alcohol as long as we're completely in control of the rest of our diet. Personally, I believe that alcohol has no place in the diet of someone looking to achieve their best physique, but that's just my position.
If you have truly committed to attaining your best physique, then alcohol does not have a place in your diet. Drinking changes our mood, our behavior and we begin to make poor decisions. Alcohol leaves us with a hangover which then affects our ability to train properly and without full intensity.
This is a tough one and I'm no different. After a night out playing floor hockey with the team, it's nice to finish it off with a few beers at the local pub. A few beers leads to nachos and chicken wings, believe me, I know how it goes. This situation just came up for me after I said I was going to put 14 days between my drinks and limit myself to just 2 drinks. Last night I had 3, but I'll tell you what, I enjoyed the social time, I enjoyed the beer and I knew what my choices would result in. I was fully aware.
I've always wanted to go to an Oktoberfest here in Edmonton. I've never been out to one ever. I've now got tickets to go with my girlfriend and we're brining along a few other couples. I fully intend to socialize, have a good time, enjoy David Wilcox, one of my favorite performers and yes, have a bunch of beer. My plan though is to not have another drink until then, and then get back to work, and go another 14 days without another drink. It's a good 14 days away from now and I have no alcohol in the house, so notwithstanding another social night out, I should be good on my intention.
What are the benefits of eliminating alcohol?


By eliminating alcohol, we drop a bunch of calories of which we can then replace with whole foods.



By eliminating alcohol, we have more money to spend on whole foods.



By eliminating alcohol, we can train harder and are more likely to get out of bed to do cardio in the morning


Eliminating alcohol is a choice, much the same as eliminating spending money on movies, coffee, shopping or cigarettes. The money you save could not only improve your health by eliminating the acidic foods, low quality foods and alcohol, it could be the single thing you needed to add 1 extra pound per week of fat loss.
The choice is yours, it always was and it always will be
Labels: Alcohol, weight loss