Can You Drink And Still Lose Fat?
Ask any fitness expert about the effect of alcohol on weight loss and you'll quickly have them quip back to you that yes,
if you drink alcohol you will gain fat
. A lot of men are proud of their beer belly, shaking them at football games, painting them with the letters of their favorite ball teams and flaunting them in the faces of many a spectator.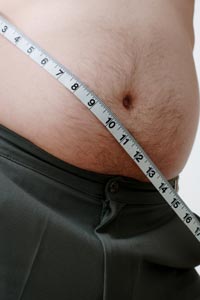 That said, the other side of the coin is true as well.
Many men are trying to lose their beer belly, have quit drinking and train hard with weights and include cardiovascular activities like walking, running, biking or swimming into their training program, resigning themselves to a life of sobriety in order to have their dream body.
The latest science seems to show that it's not the case. You may just be able to drink in moderation and still achieve your dream body. The alcohol and weight loss question has been put to rest by Tom Venuto in this article
Alcohol and Weight Loss
–
Why Some People Can Drink Alcohol Without Getting Fat
. Tom lays out the science behind this study and includes
7 tips on how to drink while living a fitness lifestyle
.
Labels: Alcohol, Beer, Natural Weight Loss, Tom Venuto