Weight Loss Humor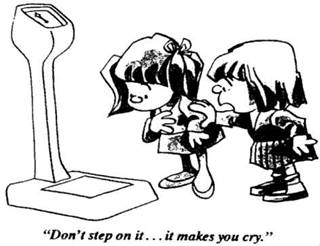 Don't Step On It!
Some fun for Friday. I know that I have avoided scales as well in the past. They don't make me cry, but there have been a number of times that I certainly don't want to get on one.
Can you relate?
When I was at my highest, I may have even made the scales cry lol.
Make sure you check out the 3 new tips released for 3 Tips Friday. This week, I offer 3 tips on how you can
play with your foods
to improve your weight loss results. All a part of my new
3 Tips Friday
Hope you have a great weekend and have enjoyed the week with the guest writers involved.
Be well
Namaste
Labels: Friday-Fun