Powerful Women From History

One of the new writers for my blog is Kandace. Kandace has started a new series on the
Strength of Ancient Women
starting with a post she just did in regards to Spartan women, then telling the story of an African Queen or Warrior (we're not sure yet), then more
powerful women from history
including Egypt, Greece and Atlantis to name a few.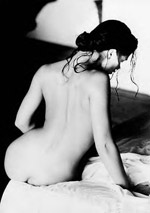 She and I were both attracted to the movie 300 that come out earlier this spring. She was especially attracted to the strength of the Spartan women and began to do some research on them, what they had to go through, how they trained and began to find some fascinating information about it.
Well, she's now writing about the
Women of Sparta
on my blog.
I asked Kandace to continue the series with more powerful women from history so that we could explore the strength of ancient women.
Kandace actually channels the women from history who want to have their stories told, to inspire women from today to tap into their inner strength.
I'm told that there are a large number of women gathering and very excited about having their stories told so that that may share with the women of today any advice or secrets from the past that made them great women.
Kandace describes what she'll be writing about in the upcoming weeks:
I will be exploring an

ancient African queen

or warrior, I can't tell which she is yet but I know what she looks like.

Then I will move onto women from:
Atlantis, Greece, Egypt and the rest I suppose will be shown to me then.

It will be about there strengths and what made them that way. How we can call upon them to regain our true womanhood, that kind of thing.

I can't be really specific right now because with each woman, the stories and what they want to put forth may change from what I am thinking.

The Spartan Women thing already has.
I was introduced to Kandace via her
free Thursday night conference call
. I called in, listened, participated in the discussion and then booked a session for the next day right there on the call.
During my session, she opened up my eyes and my heart with her love and guidance. I learned so much about myself, what I was going through, my relationships and my dad who had passed away. Then I asked her about my cats. What I learned changed my relationship with them and brought new light into my dark space.
I'm truly thankful to not only call her a friend, but to have her writing for my blog as well.
If you're interested in meeting her, talking with her and getting clarity on whatever is going on in your life, I highly suggest you dial in to her Thursday night call
The number is 712-580-0100 and it's at 8:00 PM Est time, 5:00 Pacific time
PIN:868571#
Read her bio and all her posts on my new blog and community
or learn more about her on her own website
Clarity with Kandace
.