Just like an Olympic athlete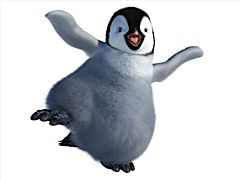 I love coming across stuff like this.
If you have diabetes, or know someone who does, you may have heard the term
PAD - Peripheral Artery Disease
. This blocks the blood supply to major arteries; often affecting the legs and feet. This can cause anything from ulcers to gangrene (leading to amputation). Nasty stuff.
A new procedure may help change all that
.
Developed at Sydney's
Royal North Shore Hospital
, the process essentially works by isolating the effected limb and rapidly pumping blood to it. This tricks the body into growing new blood vessels.
According to
Dr Rodney Lane
- the man behind the new procedure :

The arteries are performing at the level of an Olympic athlete, running at pace, when the patient is lying in bed.

Beautiful.
Labels: scott-bird