Fresh Organic Food Delivered To Your Door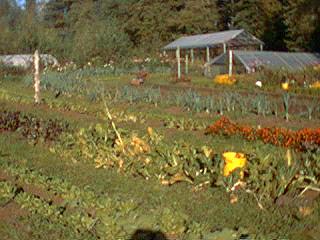 Would you like to have fresh organic produce delivered to your door on a weekly or bi weekly basis? If you live in Edmonton, Calgary, Okotoks, High River and Airdrie, then I'd like to introduce you to Farm Fresh Organics who's mission statement is
We promise to promote organic farming, locally and internationally, to achieve global harmony with nature.
FARM FRESH ORGANICS
is Canada's home delivery service system delivering a variety of healthy and vibrant certified organic fruits and vegetables right to your door, the majority grown on local certified organic farms when in season. We also provide a mouth-watering assortment of bulk and dry goods. Our family business originated on Vancouver Island back in 1998.
Farm Fresh Organics has future franchise plans that include Saskatoon and Regina Saskatchewan and also Winnipeg.
Personally, I think this is a great way to shop. Why not have the organic produce delivered to you rather than you having to go shopping? Makes sense to me.
For more information, visit
www.freshorganics.ca
or call 403-210-3700. Tell them I sent you.
A big thank you to Diane, a new member of my
weight loss forum
for the tip.
Labels: Organic-Food