Picture Updates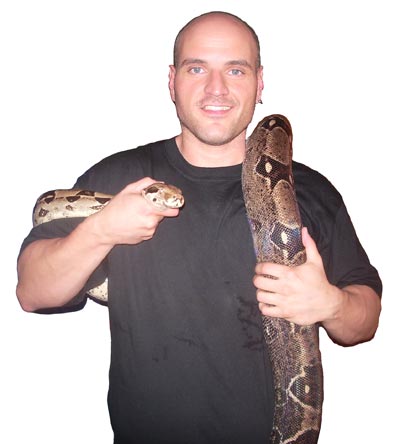 Boa Constrictor Libby
Fine, so I got asked to post some recent pictures. Well, my camera broke while I was climbing Kilimanjaro last fall, so not too many recent pictures. How about some pictures that nobody has seen yet? Sound fair?
I was asked to create a "nude calendar" ... thanks Steve, but um.. no.
Then I created my facebook account and uploaded a bunch of pics there, so thought I might as well post a few new pics here too.
hmmm, after searching around, there's not really anything else I want to post up here. My plan however is to get some really good Skydiving pictures soon as I'd like to get them blown up, framed and then to hang on my Success Wall.