Natural Hormone Enhancement Carb Cycle For Weight Loss
Like I said yesterday, my 7 days of eating no carbohydrates in order to switch from sugar burner to fat burner is over. This is the initial start of the
Natural Hormone Enhancement
program by Rob Faigin. Now, I'm pretty sure I was always a fat burner, but I wanted to follow the program from start to finish just as outlined.
That's the problem with a lot of books people read. They discount some of the information, or it's challenging their beliefs on what is right and what isn't when it comes to health and weight loss. They begin to read, but either add in some of their own things, or modify the program, or don't even complete it.
Start with the chapter explaining how to do the first 7 days. Then go back and read from the beginning to learn how the Natural Hormone Enhancement program works. Give yourself the 7 days to catch up to that chapter and go beyond.
I have begun my first carbohydrates cycle. I'm adding Cauliflower back in, as Rob suggests removing all carbohydrates during the "switch over" cycle to fully facilitate changing from sugar burner to fat burner. I'll be limiting my "active carbohydrates" to under 30g per day and 20g per day if I can do it. It's been a long time since I've been that low on carbohydrates for such an extended time, so it's just a matter of getting into the habit of reading labels for everything I eat. What I'm going to be most cautious about is hidden carbohydrates. I actually have no idea how many active carbohydrates are in mustard. I'll look that up. The low number of carbohydrates doesn't concern me, it's just getting into the new habit.
You'll have two programs to choose from, the regular program for maximum fat burning and then the bodybuilder program which is a lot more strict and does require a good deal of commitment in order to get enough carbohydrates on the re-feed meal. As Rob says, the lows are lower and the highs are higher.
The regular program allows for between 30 to 60 grams of carbohydrates per day and then during the re-feed meal, he suggests 40g of active carbohydrates for women and 60g for men. Compare that with 200g for bodybuilders. I remember trying this with brown rice and it turns out to be a LOT of brown rice. Now, remember that the amount of active carbohydrates mentioned above is for
one meal
… the last meal of the day. Bodybuilders can split the 200g into the last
two meals
. Rob also recommends limiting fluids and fibrous carbohydrates for this meal as it would just create extra volume in the stomach when the goal is to eat as many active carbohydrates as possible. In fact, the amounts above for the regular program is
minimum amounts
of carbohydrates because there is
no limit
.
This re-feed meal happens during two different cycles. Cycle one is 3 days and cycle two is 4 days. So every 3rd or 4th day depending on the cycle, you get to eat an enormous amount of food. Now, that said, the reverse is true for fats and proteins. With this re-feed meal, the idea is to have as much insulin response as possible, so you'll also have to reduce the amount of protein at that meal as well as the fat with less than 20g of each suggested. Up until that last meal of the day, everything else is the same…. Namely meals comprising of protein, fat and fibrous vegetables and little or no active carbohydrates.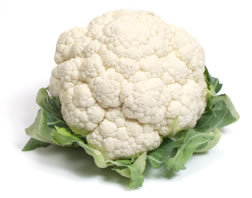 My breakfast for today:
8 Egg whites
3 whole eggs
3 inches of polish sausage sliced up
½ a green pepper
3 Tablespoons of Coconut oil
2 slices of Yves veggie cheese
2 slices of Elk Sausage diced up
Organic black pepper
1 cup Cauliflower
I warmed up the frying pan with the coconut oil, browned the sausages and green pepper, added the egg whites, whole eggs and veggie cheese and then kinda scrambled it / made an omelet out of it. Nibbled on the Cauliflower (raw) afterwards and washed it all down with some Fortune D.
Lunch is going to be some Elk burgers with veggie cheese and mustard, no bun, and more cauliflower and maybe a green salad.
Meal 3 will probably be a protein shake with 1 scoop whey protein with 8 egg whites and two tablespoons of Udo's Oil. I call this my Chocolate Egg Shake.
Meal 4 and 5, not sure yet, but will be more meat and veggies and fat.
WHY? All this to
INCREASE fat burning
, increase testosterone, Thermogenics, reduce insulin response and increase Glucagon.
This post is certainly going to piss off a lot of vegetarians (I'm a former vegetarian….. so take it easy) and surely create some controversy. I look forward to the comments.
Labels: Natural Hormone Enhancement, Rob Faigin, weight loss