Expert Weight Loss Guru Interviews
like Tom Venuto, Jon Benson or Will Brink
... or fitness experts like Mr Olympia Frank Zane
.... or strength athletes like Zack Even-Esh
..... or nutritional experts like Dr Barry Sears or Udo Erasmus
What would you be willing to do to be able to ask them a question? any question?
Well that's the proposition on my new
weight loss blog
.
You may very well know that I used to have my own internet radio show called the "Former Fat Guy Show - Fit Wise and Well" which I did in 2003. I interviewed 5 Time Mr Universe Bill Pearl, Fitness model and competitor Monica Brant, Muscle and Fitness author and columnist Clarence Bass, Shawn Phillips and
Burn The Fat, Feed the Muscle
author and friend Tom Venuto.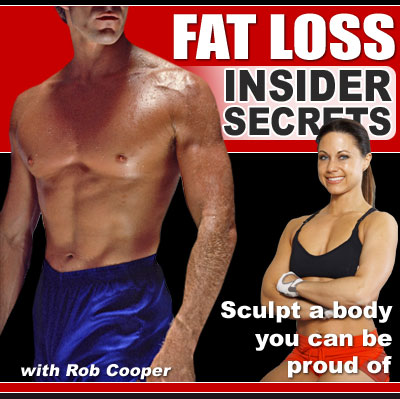 I wrapped them all up into one nice neat little package and made it available in what I call
Fat Loss Insider Secrets
.
I decided to do it again, but in a slightly different format.
I'm asking for your help in recommending people you'd like to see interviewed as well as having you ask your
One Most Burning Question
to these fitness and health experts.
I've created a section in my
weight loss forum
where you can request an interview, ask questions and then comment on the interview once they're complete.
First on the list is
Mr Jon Benson - Transformational Life Coach
and Co-Author with Tom Venuto of
Fit Over 40 - Role Models For Excellence At Any Age
.
As a coach and fitness professional, Jon Benson's unique skill set has been called, "

The ultimate blend of Anthony Robbins and Bill Phillips

". He is living proof of his methods; a mere seven years ago he was clinically obese and near death.

This association with real-world issues and life-threatening health concerns makes his expertise and coaching trademarks appealing to his thousands of clients and readers. Jon is emphatic about working only with those individuals looking for real, honest answers.

Jon is an internationally recognized transformation lifecoach, specializing in mental strategies for the excellence lifestyle, fat-burning nutrition and superior physical fitness. His coaching program TTP-90 has won him critical acclaim in publications such as Shawn Phillips' Real Solutions, Dr. Richard Winett's Master Trainer and in Olympian Kevin Saunders' A Nation At War. Jon used that experience to build the much acclaimed M-Power Fitness , a coaching program which reaches thousands of clients the world over.
I have known Jon since before he and Tom wrote Fit Over 40, but got to know him better when he and Tom asked to have my Bill Pearl interview as part of their promotion. Currently, my Bill Pearl Interview transcript is part of the Fit Over 40 bonus material. I could tell you more about him, but I'll save it for the interview.
To be alerted to Jon's interview as well as any upcoming interviews, put your email address into the text field above or below this post and subscribe for blog updates. I write daily and you'll be alerted with a message delivered directly to your inbox.
Jon has a very big announcement coming next week. We talked on the phone today and I was stunned. Read about it here on my post about
Weight Loss Expert Interviews
. You are not going to want to miss this.
I'm also working on a few others such as Zach Even-Esh, Dr Barry Sears (who requested an interview), Mr Olympia Frank Zane and many others I want to keep quite about until they're complete.
I hope this is something that you will be interested in knowing about so I look forward to your comments.