10000 Steps A Day Weight Loss Program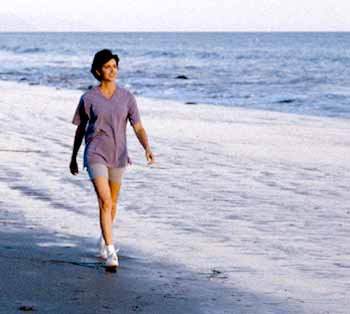 My sister informed me about this
10000 steps a day
walking program while she was visiting me the other day. I did some research about it and found that it's a popular walking program using a pedometer to measure your steps per day.
There are walking clubs doing it and a lot of people have gotten involved.
It was first mentioned about 40 years ago in Japan as a way to increase activity and promote good heart health. I had never heard of it before and I walked for years when I first began my weight loss journey. (click here to read my
weight loss story
)
They say that
10000 steps a day
is the number required to stay healthy and fit so I looked into it and wrote about it on my new blog at :
10000 steps a day walking program
.
I'd love to hear your comments and have you join my
weight loss forum
to post your thoughts and results with it. There's an entire section in the
10000 steps a day forum
.
Your thoughts?
Labels: walking, weight loss