Burning A Lot Of Calories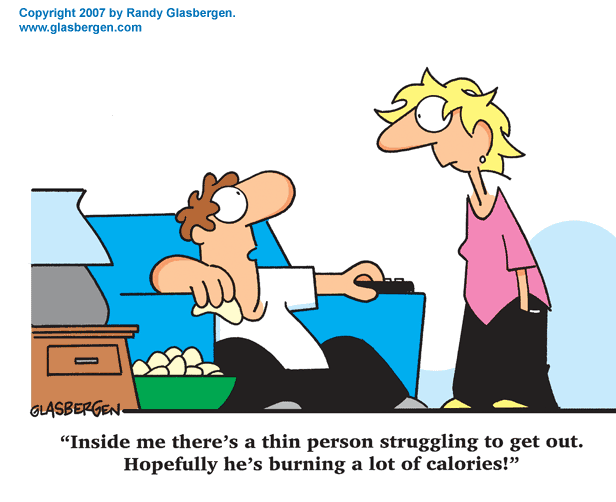 I got emailed this cartoon and I just had to post it. First of all, it's funny, second of all, I got a kick out of his choice of words "hopefully he's burning a lot of calories".
Most people Hope to burn fat and get into shape, but it's not wishing that makes it happen. There is a lot of work involved, which seems to go better when we're well informed on the topic at hand. He also uses the phrase "struggling", which is not in my vocabulary. I don't struggle at anything and neither should you. There's no such thing as struggling, but rather results. Everything shows results - in the mirror, one the scale and in how your clothes fit and how you feel about yourself. No matter what happens, you get results. It's up to us to interpret the results and make changes in our routine or program. Then monitor the new results.
If you're "struggling" as it were, then time to have a look at the post I made about
5 great ways to burn more bodyfat
.
Add in or increase your weight training to obtain more muscle mass, Double up on your cardio etc.
Do something different and then test the results. Simple.
Tags:
Burn Calories
,
Weight Loss
Labels: fat loss, weight loss