5 Great Ways To Burn More Body Fat

1. Do not eat poor quality carbohydrates before going to sleep. Poor quality carbohydrates are those that contain sugar or are highly processed. These would include most breakfast cereals, breads, snack foods, candies, and even fruits and juices. Eating these foods immediately prior to sleeping will likely result in increased fat deposit and will prevent your body from maintaining a successful fat-burning mode. Read more about
night time eating
by
Tom Venuto
2. The more lean muscle you have, the more calories your body will burn even at rest. Muscle is extremely active metabolically. Do some resistance training, add some muscle, and crank up that metabolism.
3. Never let yourself get too hungry, or too stuffed. It really is all about moderation. Time your meals so that you eat before you are starving . . . doing this one simple thing will cause you to almost always eat less. When you do eat, stop when your satisfied not when you are so stuffed you cannot even get down another bite.
4. Double up on your cardio training. From time to time it may be beneficial to the fat-burning process for you to split your cardio training into two short sessions rather than one longer one. Studies suggest that people who do 30 minutes of morning cardio and then 30 minutes of evening cardio lose more fat than those doing just one 60 minute session.
5. Eat more high fiber foods. Most of us do not get enough fiber in our daily diets, and that's just a shame. Fiber not only promotes overall general health, but also can significantly aid in your fat-burning efforts. Leafy greens and salads are ideal sources of fiber.
Want more inspiration? Want to be Unstoppable in your fat loss? Check out the latest from "the Fit Bastard" Scott Tousignant - an audio package of 15 interviews with 21 Fat Loss Experts including
Tom Venuto
,
Clarke Bartram
,
Jon Benson
and others.
Zack Evan-Esh
is someone I've seen around the net and on fat loss and bodybuilding program websites. I've read his material but never heard anything else about him. I was happy to have listened to his interview this morning.
check out the
Unstoppable Fat Loss Program
Ever heard of
Joe Vitale
? Heard of "
the Secret
" ? Well Joe Vitale of "the Secret" is featured in this unstoppable fat loss package where he talks about "the Law Of Attraction" and how it applies to getting the body we desire.
there is an interview with
John Riccio
who was born with Cerebral Palsy and had to overcome 49 surgeries. Is he unstoppable? you bet.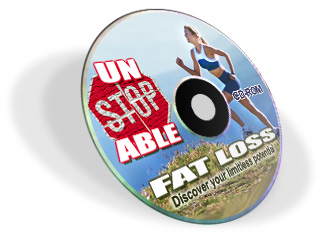 And I'm proud to announce that an interview with me,
Rob Cooper
"Former Fat Guy" is featured in the package. Scott asked me about what it took to go from 500 pounds down to a lean impressive 240 pounds, what motivates me, what I do to motivate others, what do I believe is holding people back from achieving their goals and much much more.
I highly recommend you check out the
Unstoppable Fat Loss
Interview program by Scott Tousignant. Learn what it takes to get motivated, stay motivated and become Unstoppable!
Tags:
Fat Loss
,
Weight Loss
,
Motivation
Labels: fat loss, motivation, unstoppable, weight loss