Training for weight loss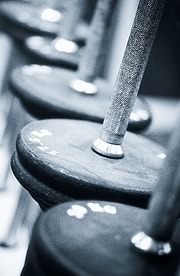 The BMI is a factor which shows the exact quantity of the surplus of fat content. When it grows above the normal range (18.5 and 24.9) we may not like the body image reflected in the mirror. In times like this it is highly advisable to reconsider daily habits and check over the menu or even introduce some gym moves in the schedule.
Training for
weight loss
involves some key words, one of the most important is being motivated enough to achieve the targeted body image between healthy ranges. Maintaining a healthy diet which has all basic and necessary nutrients helps revigorating the body, so you may start your day with a good breakfast, assembled of fruits, protein, calcium and fiber. Keep an adequate intake of vitamin D trough sun, food or dietary supplements.
Make an effort to include fruits and vegetables to every meal, get creative by trying new recipes as well as sampling produce you haven't eaten before.
Besides concentrating on eating properly, the introduction of daily exercise, such as jogging, yoga, or other gym moves, activity in sports, helps to lower the risk of becoming overweight and the struggle of its consequences. By working out on a regular basis, your body becomes more efficient and will burn more calories, giving you more energy throughout the day.
Also don't forget to drink plenty of water or other fluids as it is essential to a healthy living, quit smoking and avoid high consumption of alcohol.
You should be able to get all of your nutrients from your
diet
, but you may also benefit from taking a multiple-vitamin and mineral supplement to have the proper amount of omega 3 fatty acids, CoQ10, basic vitamins, plant enzymes, trace minerals, antioxidant blends and herbal complexes.
Related:
Dieting Information
Weight Loss Articles
Personal Trainer
Aging
Tags:
Weight Loss
,
Training
,
Dieting
,
Supplements
,
Diet
Labels: exercise