Arizona Sunset January 2006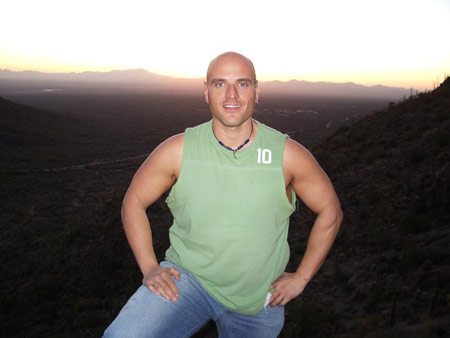 Rob Cooper January 2006
This is a quick post to show a recent photo of me before I update my
most recent picture
page. I'm working on converting that section to a blog so it's easier to update for me and then I can do it more often.
I just spent two weeks in Arizona around Tucson at a skydiving resort (based in Eloy Arizona). Jumped a very small number of times (25) and had a great time doing some hiking with my girlfriend.
Went to an air museum and was able to complete one of my life goals of seeing and touching an SR-71 airplane which I've wanted to do for a long time. The best picture of that is on a missing SD card. I'll upload it when it re-appears.
here's another picture of the sunset taken at the same time as the one above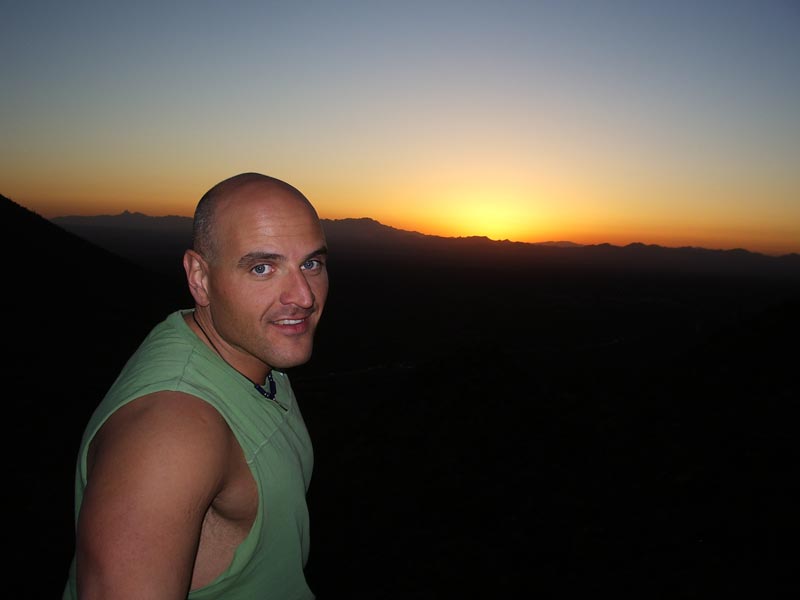 I'll be sure to update my most recent pictures section soon. I promise. I also promise to keep it updated more often.
Quick Q & A response
based on some recent emails, I thought I'd post a couple of answers to Q & A.
Q: are you straight?
A: Yes
Q: are you single?
A: No, I have a girlfriend.
oh, and I recently had a full page article in our Edmonton Sun paper for a story on weight loss success. I'll scan it and post the pictures and text soon too. It was very good.