Christmas 2004 thoughts and wishes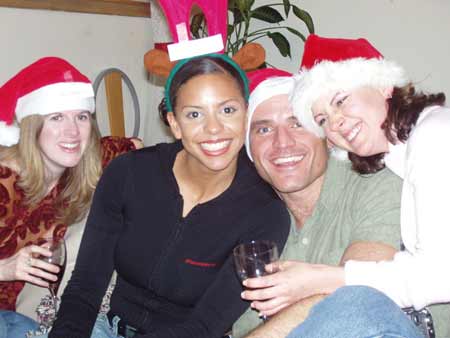 Merry Christmas 2004
Merry Christmas everyone. I hope you've had a wonderful Christmas Eve and Christmas day celebrating the season with friends, family or anyone that's special to you. I was out to a party on Christmas eve with friends here in the city. Personal trainers, Massage Therapists and other active, fit, healthy friends. We had a mix of vegetarian foods, whole foods and scrupmtious tofu deserts. It was an awesome way to spend the night. Made new friends and business contacts because of a great lady I met at Harv Eker's
Warrior Training Camp
this past summer. She's become my massage therapist and I treat myself every month now as a special gift to myself.
I spent my morning this Christmas day doing
Christmas Cardio
. Slept in and then went for a run first thing blended with a couple of sets of stair running here in Edmonton's river valley. Sidewalks were in fairly good shape despite the snow and ice and the stairs were in perfect shape. Met a couple sitting at the top of the stairs who had brought their morning beverage down to sit and just take in the skyline with their dog.
Treated
my cats
to Christmas Catnip and tonight I'm off to a buddies for Christmas Supper.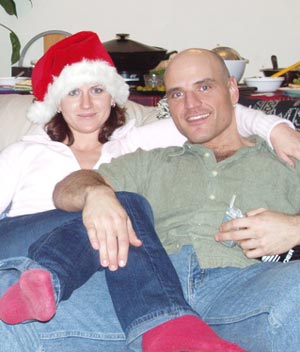 This is Melanie, my massage therapist and I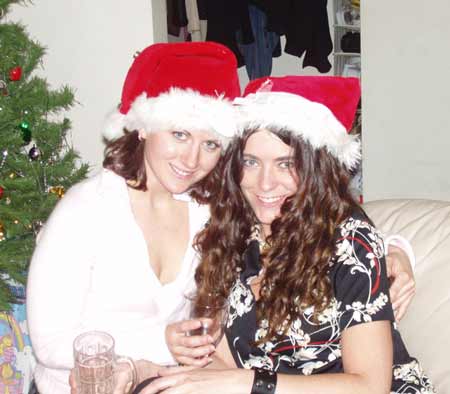 Melanie and a friend
I am so blessed to know so many fit and active people. I am very thankful for what the universe has brought into my life.
Wishing you the best in 2005 in all your health, fitness, wellness and personal growth goals.
here are some
homemade christmas gift ideas
Tags:
christmas
,
christmas gifts
,
gift ideas
,
christmas presents