All about the African Hoodia Cactus
Tip! There are many kinds of hoodia plant, but only the hoodia gordonii species contains the weight loss active ingredient everybody is looking for.
The African hoodia cactus is known by many names. It is called xshoba or xhooba by the San Bushmen who have used it to treat indigestion, minor skin infections and as an appetite and thirst suppressant during long hunts. The scientific name is hoodia gordonii. It is actually a succulent so the names hoodia cactus and South African desert cactus are actually misnomers, but they are commonly used. The plant resembles a cactus when seen growing wild in the Kalahari Desert.
There are problems associated with growing the African hoodia cactus for commercial purposes. First, logically, is temperature. In order to thrive the hoodia cactus requires desert like temperatures. Second is time. It takes four or five years for the African hoodia cactus to reach full maturity. Quantities of the wild plant are extremely limited and are protected by the governments of South Africa from harvesting. Phytopharm, the first company to research the properties of the African hoodia cactus, has established plantations in South Africa, but will not begin to sell their patented product for at least a couple of years.
In the meantime, supplement companies have begun marketing products which contain the plant in powdered or concentrated form. These African hoodia cactus products are being sold to dieters as appetite suppressants. There is research supporting the claims made by these companies, but there are some concerns about safety and cost. Because of the limited quantities available, at this time the African hoodia cactus is only being exported from certain areas of Africa, hoodia products are expensive. Safety is a concern because clinical trials have not been completed and effects of long-term use are not known. Phytopharm, who works with Unilever, does not want to be put in an "ephedra-like" situation, necessitating recalls and costing large amounts of money.
Tip! Aphrodisiac qualities of hoodia have yet not been proven in clinical trials, but the testimonials of satisfied consumers are favorable and persistent in this regard.
It is important to note that there are more than twenty different varieties of hoodia, but only hoodia gordonii is believed to contain the natural appetite suppressant. Some companies may be selling products that are purported to contain the African hoodia cactus, but if it is not hoodia gordonii, then it may not work. As with all health supplements, it is best to buy hoodia products from a reputable company that sells a complete line of products. In addition, dieters are advised to remember to drink plenty of water since hoodia suppresses thirst, as well as appetite.
Tip! One need not stick to selected food stuffs for consuming Hoodia diet pills.(You can eat almost anything along with these pills).
By any name, the African hoodia cactus is a beautiful plant. Flowers are pale purple and appear after the plant reaches maturity. Even though dieters would love to have a large immediate supply, it is important to protect the wild African hoodia cactus from over-harvesting, so that it can be enjoyed by future generations.
For more information on African hoodia cactus visit http://hoodiainfo.blogspot.com
Before trying any Hoodia Supplements, make sure you read and know what you're dealing with. Diet supplements can be confusing, so go directly to the source for unbiased research and information about all Diet Supplements, including Hoodia.
Discover Exactly which Diet & Weight Loss Supplements Burn Fat and Which Are Just Hype.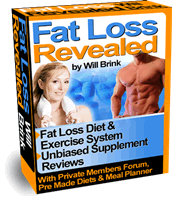 Fat Loss Revealed
"Fat Loss Revealed is the ultimate fat loss system. A complete online and offline system used by anybody who want's to attain a fantastic lean physique. Formerly known as Diet Supplements Revealed and only reviewing diet supplements, it's now a complete system for success! Fat Loss Revealed is a 340 page e-book with a complete:
Complete Weight Loss Diet Plan
Pre Made Diets
over 40 Weight Loss Supplement Reviews
Resistance workouts
Cardio Training Chapters
Motivation and Goal Setting
Private member area
Meal Planner
Diet Planner
Nutrition Database
Supplement reviews included are L-Carnatine, Green Tea, DHEA, Cayenne, Chitosan, Chromium, CLA, Citrus Aurantium, Co-enzyme CoQ10, Digestive Enzymes, EFA's, 7 Keto, Ephedrine, Cafeinne, Pyruvate and many others...
Get
Fat Loss Revealed